Welcome to Sheerwater Glass, your trusted partner for all your glass and glazing needs.
A leading Double Glazing Installer trading since 1972.
We're a family-run business based in Surrey, with over 50 years of experience in the industry. Since our establishment in 1972 and incorporation as Sheerwater Glass Limited in 2011, we've remained committed to delivering exceptional products and services that exceed our customers' expectations.
At Sheerwater Glass, we specialise in providing quality glass, glazing, and door solutions for both residential and commercial properties. Whether you need new windows, doors, or a bespoke conservatory, we have the expertise and experience to meet your specific needs. We also offer comprehensive repair, maintenance, and cut glass services to ensure the integrity and functionality of your glass installations.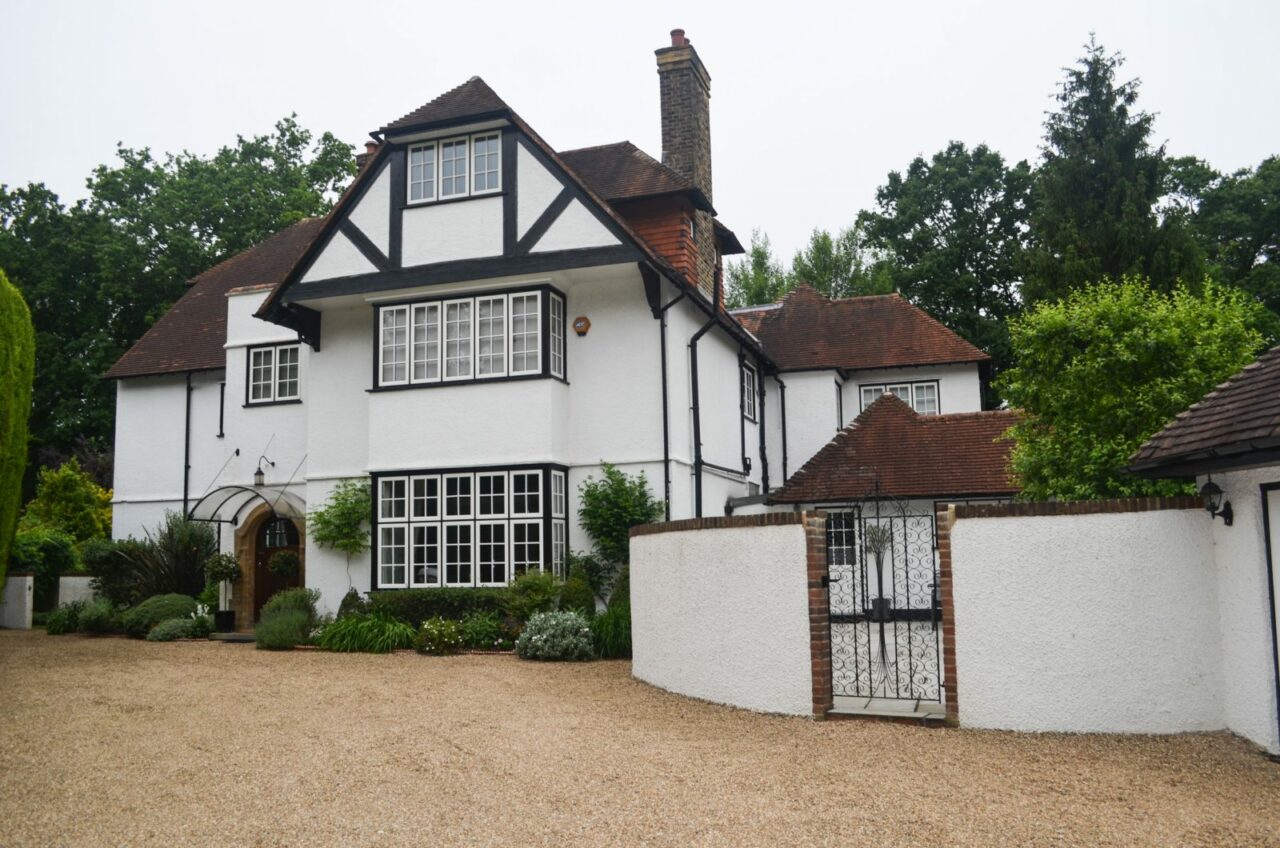 Our ethos
At Sheerwater Glass, our ethos is simple: to provide exceptional glass and glazing solutions that meet our customers' unique needs and exceed their expectations. We're committed to achieving this by upholding the following values:
Our History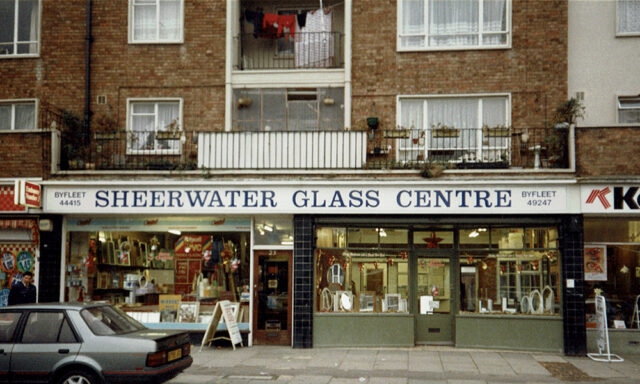 1972
Sheerwater Glass was founded
In 1972, two passionate glaziers came together to form a brand new glass and glazing company in Surrey, known as Sheerwater Glass. Working and travelling with a single van in Woking and the surrounding areas, Sheerwater Glass Centre began serving their local customers by providing faultless glass and glazing services.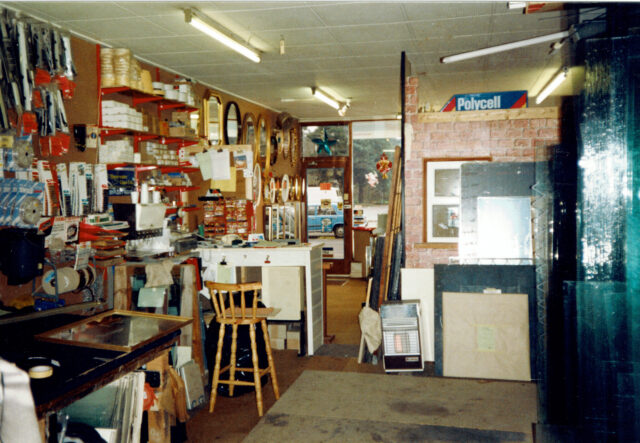 1976
Sheerwater Glass' First Shop
In the mid 70s, our range diversified to keep up with strict demand for glass and glazing. The founders had to take the step of opening a store. From a small shop serving customers with glass and glazing services, Sheerwater Glass Centre then adapted its range and delved into frames, doors, and slightly later, conservatories.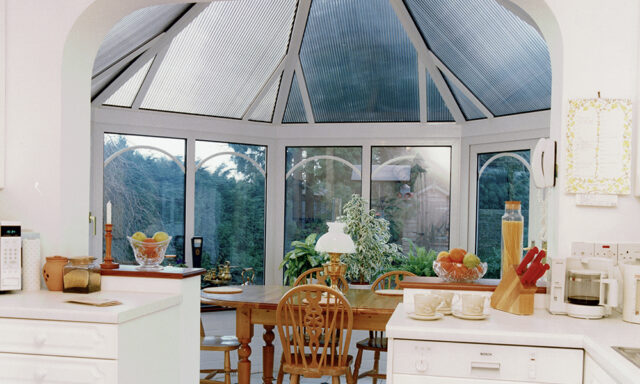 1970
First Sheerwater Glass Conservatory
Having built ourselves a firm reputation as the glazing experts in Surrey, our range developed naturally throughout the 70s and 80s; offering customers a variety of products to improve their home and energy efficiency. In 1990, we installed our first conservatory and the rest is history!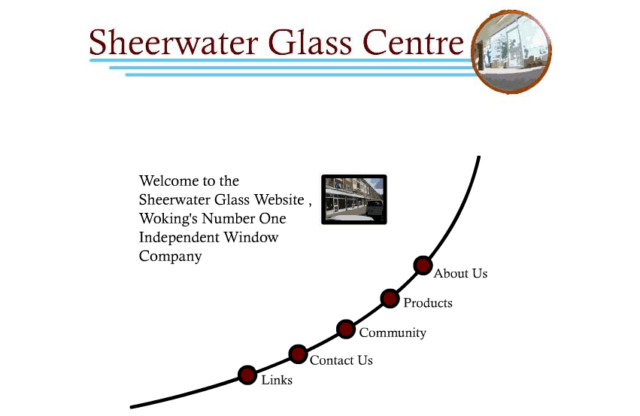 2000
Website Launches
In the year 2000, we launched our new website. The digital world was beginning to gain traction and we wanted to spread our presence further than just Surrey. We wanted to provide customers across the South of England with information about all things glass and glazing, as well as a range of quality products to choose from online.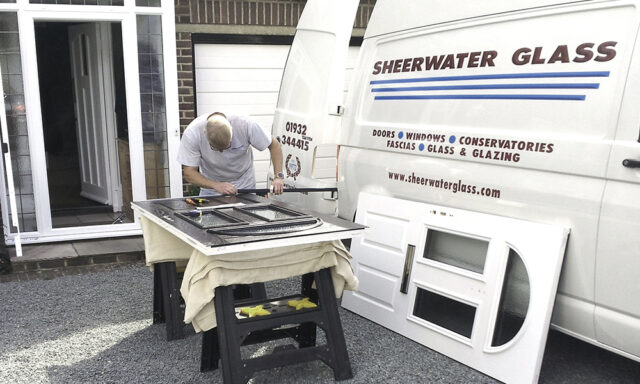 2014
Company Rebranding
With our competition increasing, we had to pay attention to our branding and website, and modernise them both. We decided to take the step of redesigning our logo, as well as design a brand new website; which is now modern, sleek and fully responsive.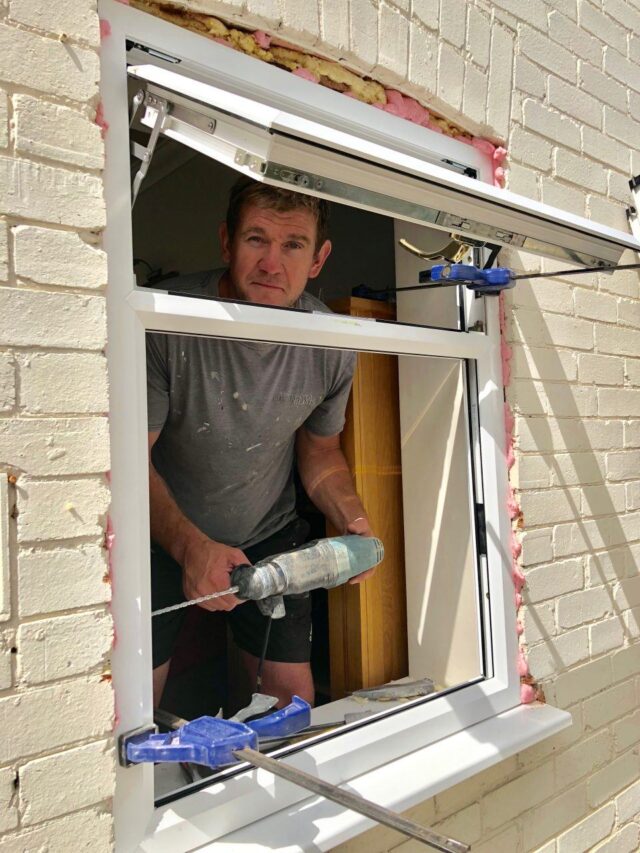 2023
Fitting your windows, doors, conservatories, and splashbacks.

Get A Quote
One of our team would be happy to have a chat with you about your requirements, answer any unanswered questions and measure up at a time that suits you to provide you a free, no obligation quote.
Get A Quote

Our customers say
"From start to finish, the service has been outstanding, from understanding our requirements and particular wishes, to keeping in contact with us regarding lead times, right through to the fantastic installation guys who worked so hard and completed the installations efficiently and perfectly."Melinda Weare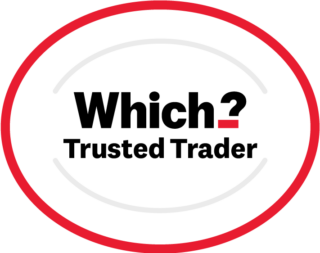 View more reviews on Which?

Areas we cover
Sheerwater Glass provides window installation and repairs throughout Surrey and the surrounding areas of our Woking showroom. If you're interested in our services, we encourage you to check if we serve customers in your area by simply typing in your postcode.
If you check and find that we don't serve customers in your area, in some cases, we may be able to help. Please call us to find out more.