About Our Glass Partitions
Glass office partitioning is very common in dynamic working environments where privacy and contemporary interior design is desired. The benefit of installing glass office partitions is that they offer you, your family or your employees the option of privacy and better aesthetic value in your home or office. However, they're also ideal for creating safe working environments as they can be used to ensure workers are kept a safe distance apart whilst acting as a sneeze screen.
With the assistance of your room's structure and glass partition walls for your home, we can create any size room. Whether you would like to create an office for yourself, a communal office that each of your team can use, or a sleek dining area in your home, then our partition screens will help you to create these rooms and more!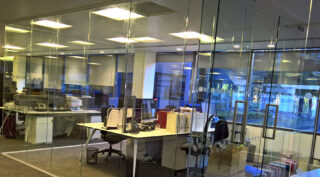 Benefits of our Glass Walls

Safe Working Environments
If you're an employer, creating a safe working environment is an essential step for getting employees back to work. With our interior glass walls, you can divide individual working spaces. So, workers can remain a safe distance apart and be protected from coughs and sneezes.

Superb Quality
Cutting corners isn't for our team. They're committed to each project they undertake and will only source and utilise the best materials on the market. With the use of strong and toughened glass, your home or office partition walls will be safe, durable and low maintenance.

Tailored Design
Glass walls add a sense of luxury to any commercial or domestic space. With a glossy and contemporary glass wall, you will set the best example to any visitor or potential customer that sets foot into your property. We take pride in listening to our client's requirements to deliver exactly what they need – a tailored glass wall shape and design!

Glass partition walls for the home or office that look great and last!
We source and install the highest quality products to ensure you receive a glass partition screen that is built to last. Using their wealth of industry knowledge and experience, our team of glass professionals will expertly install your partition.
Glass office walls add a touch of class to any working environments. So, in addition to lasting for years, you can enjoy a more visually appealing workplace. However, their stunning designs are just as effective for enhancing living spaces too.
It's not just glass partition walls we can supply and install...
Along with the partitioning walls, we also provide sleek doors which perfectly complement your stunning glass walls.
Our standard office partitions include: Single Glazed, Double Glazed, Acoustic Single & Double Glazed and Faceted Glass Partitioning.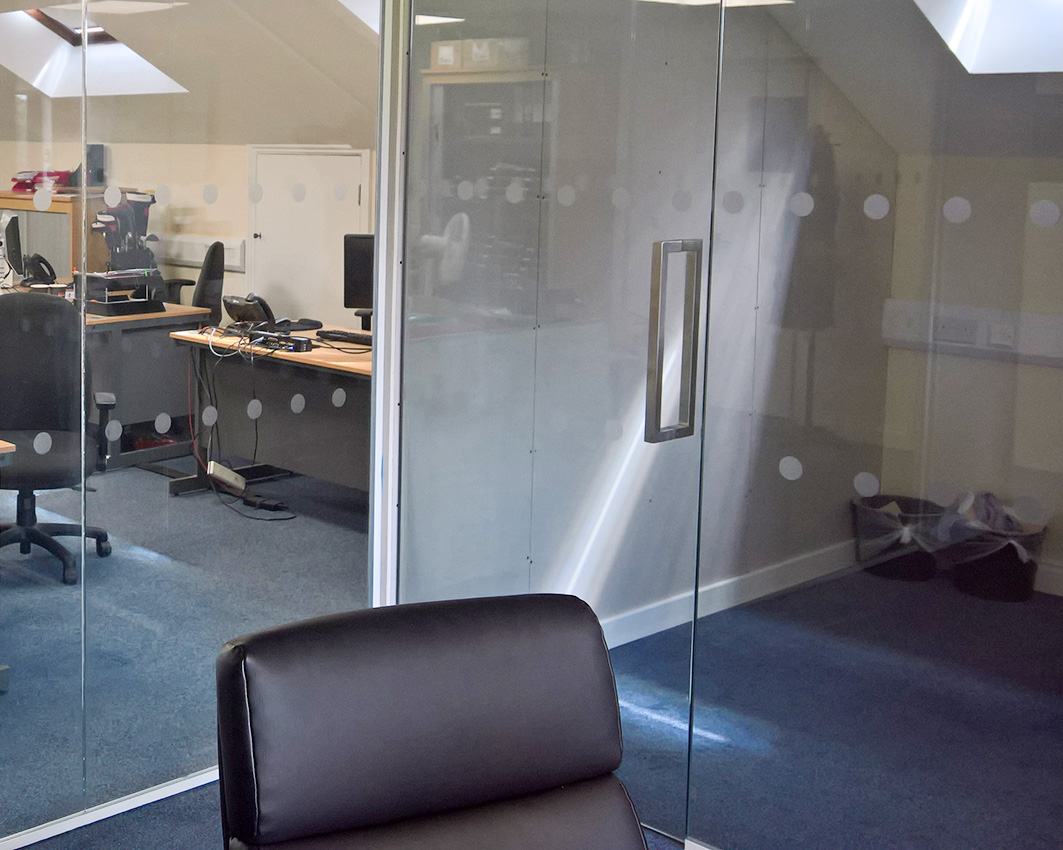 Get A Quote
One of our team would be happy to have a chat with you about your requirements, answer any unanswered questions and measure up at a time that suits you to provide you a free, no obligation quote.
Get A Quote

Our customers say
View more reviews on Which?

Areas we cover
Sheerwater Glass provides window installation and repairs throughout Surrey and the surrounding areas of our Woking showroom. If you're interested in our services, we encourage you to check if we serve customers in your area by simply typing in your postcode.
If you check and find that we don't serve customers in your area, in some cases, we may be able to help. Please call us to find out more.