Your Go-To Provider for Aluminium French Doors in Surrey
Infuse your Surrey home with a touch of modern elegance with our sleek and durable Aluminium French Doors! At Sheerwater Glass, we bring a diverse array of French doors that marry function with aesthetics, and our Aluminium French Doors stand as a testament to this commitment.
Perfect for creating seamless transitions between your home and your outdoor spaces, our Aluminium French Doors can transform any area, be it your main entrance, conservatory, patio, deck, or garden office.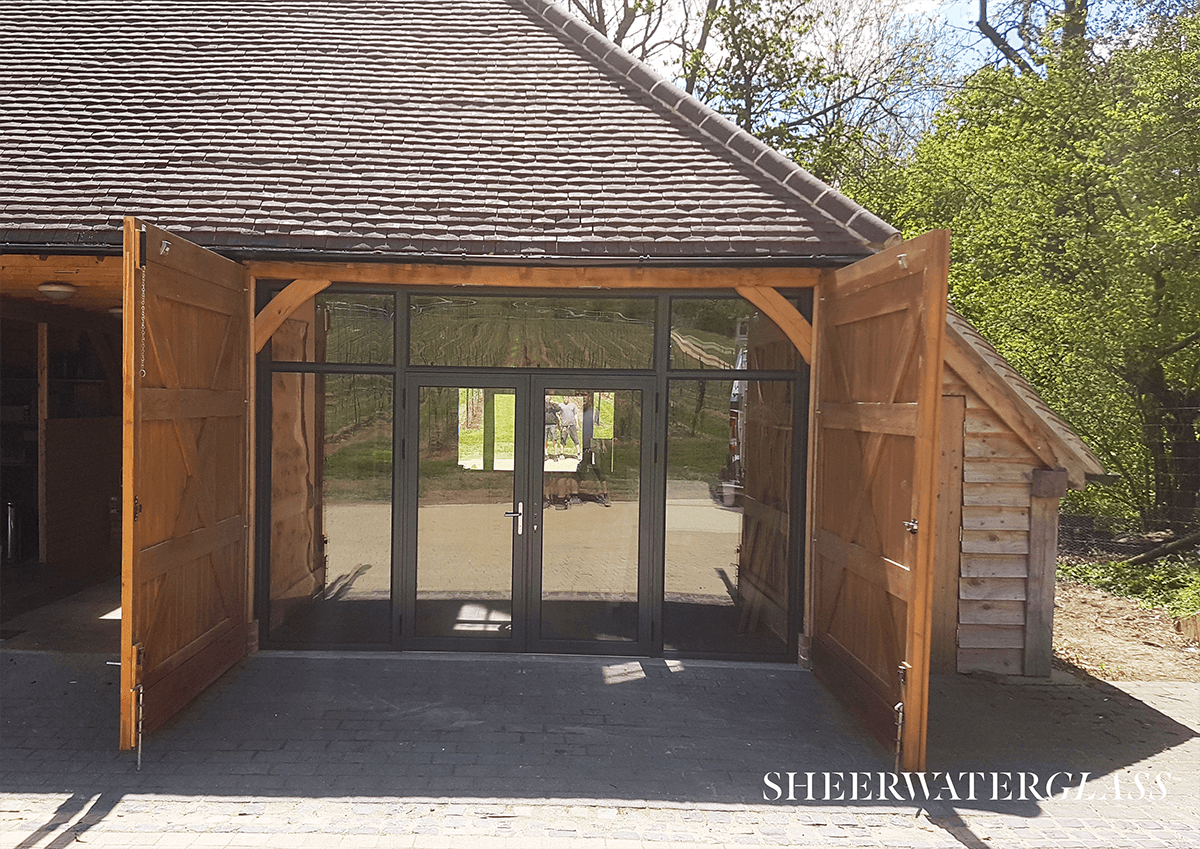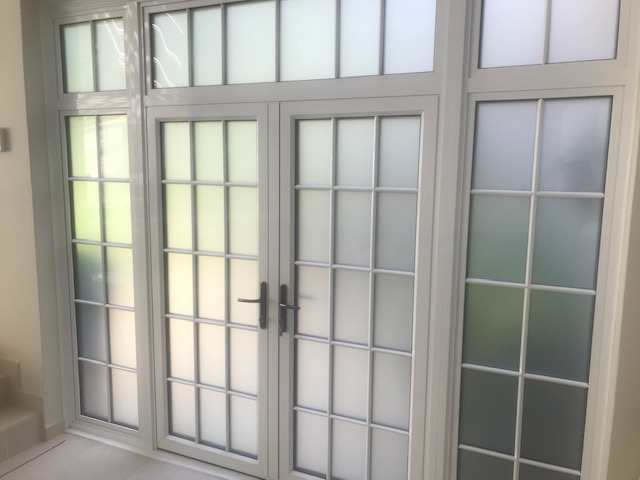 Our service promise includes:
Over four decades of unparalleled expertise and customer service.
Customisable design options to cater to your unique style preferences.
The incorporation of cutting-edge door technology.
Superior energy efficiency that can lead to significant savings on your utility bills.
Why Choose Our Aluminium French Doors?

Energy Efficiency
Our Aluminium French Doors boast excellent thermal performance. Their superior insulation properties ensure your home stays warm during the chilly months and cool during summer, providing year-round comfort while helping you save on energy costs.

State-of-the-art Technology
We utilise the latest technology in crafting our Aluminium French Doors. This ensures you get a product that not only looks stunning but is also practical and long-lasting. Our doors feature top-grade aluminium and robust hardware, delivering high performance and durability.

Customisable Design
At Sheerwater Glass, we understand that every home is unique. That's why we offer bespoke design services, allowing you to tailor your Aluminium French Doors to match your home's architectural style. Choose from an array of colours, styles, and finishes to create doors that truly reflect your personality.

10 Year Guarantee
Every Aluminium French Door installation comes with our assurance of quality—a 10-year guarantee. Our expert installers ensure your doors perform optimally and continue to enhance the beauty and functionality of your home for years to come.

Prioritising Your Security
We've engineered our Aluminium French Doors with your security in mind. Built with resilient materials and featuring advanced security features, our doors offer reliable protection for your home and family.

Range of Finishes
Choose from single or dual colour options, with finishes including powder coating for a robust, easy-to-maintain surface. Our Aluminium French Doors are available in a wide range of standard and RAL colours.

Superior Insulation
With features like a 20mm argon-filled gap, Low-E glass, a warm edge spacer bar, multi-chambered profiles, and double draught-resistant seals, our Aluminium French Doors ensure excellent thermal insulation.
Opt for Sheerwater Glass for Aluminium French Doors
Choose Sheerwater Glass for Aluminium French Doors that combine timeless appeal with modern performance. Our team of experts is committed to bringing you the best in terms of quality, service, and industry expertise. Whether you're renovating a period property or constructing a new modern home, our Aluminium French Doors provide an unparalleled balance of style, functionality, and security. Experience the transformative power that these doors can bring to your property.

Get A Quote
One of our team would be happy to have a chat with you about your requirements, answer any unanswered questions and measure up at a time that suits you to provide you a free, no obligation quote.
Get A Quote

Our customers say
"Used the Sheerwater team to replace a couple of Velux windows in our converted loft. Really first class experience, great communication throughout, super professional and the installation was the best we've had in terms of fit and finish and (lack of) damage to surrounding areas. Will use again!"Tim Loake
View more reviews on Checkatrade

Areas we cover
Sheerwater Glass provides window installation and repairs throughout Surrey and the surrounding areas of our Woking showroom. If you're interested in our services, we encourage you to check if we serve customers in your area by simply typing in your postcode.
If you check and find that we don't serve customers in your area, in some cases, we may be able to help. Please call us to find out more.