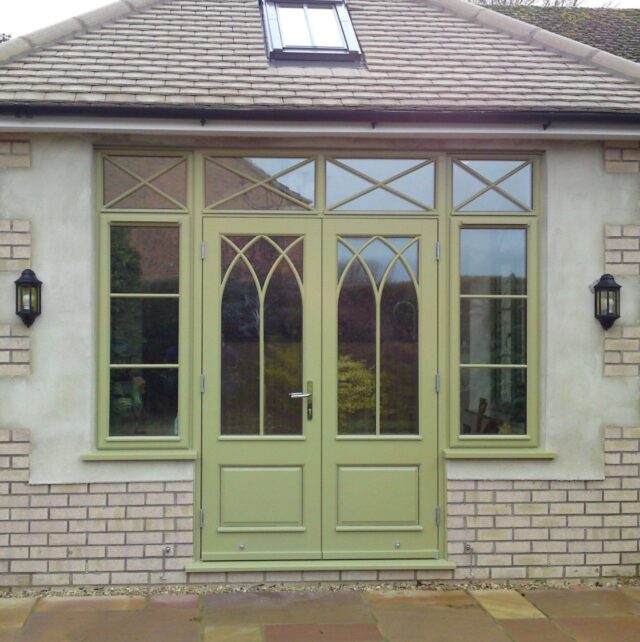 Elevate your Surrey home with our stylish and robust Timber French Doors!
As a renowned supplier of French doors, we proudly present our Timber French Doors, an exquisite choice that blends traditional charm with modern performance. These doors beautifully connect your indoor spaces with your garden or patio, making them ideal for entrances, conservatories, patios, porches, summerhouses, and garden offices.
With over four decades of experience in door installations, we provide unparalleled customer service, and our after-sales service is second to none.
Benefits of our Timber French Doors

Superior Energy Efficiency
Our Timber French Doors are designed with high-grade insulating materials that keep your home warm in winter and cool in summer. This superior thermal efficiency not only ensures a comfortable living environment but also contributes to significant energy savings.

The Latest Technology
Using cutting-edge technology, our Timber French Doors offer unmatched durability and ease of use. We only use the highest quality timber and hardware, which, combined with impressive thermal efficiency, result in a product that is as practical as it is beautiful.

Bespoke Design
Our skilled team is ready to tailor your Timber French Door installation according to your specific needs and preferences. With various colours, styles, and finishes to choose from, our Timber French Doors can enhance both modern and traditional properties.
Our Assurance - A 10 Year Guarantee!
As with all our services, we carry out a bespoke fitting service for our Timber French Doors, ensuring they perform optimally for years to come. Our commitment to quality is reflected in our 10-year guarantee on all our products!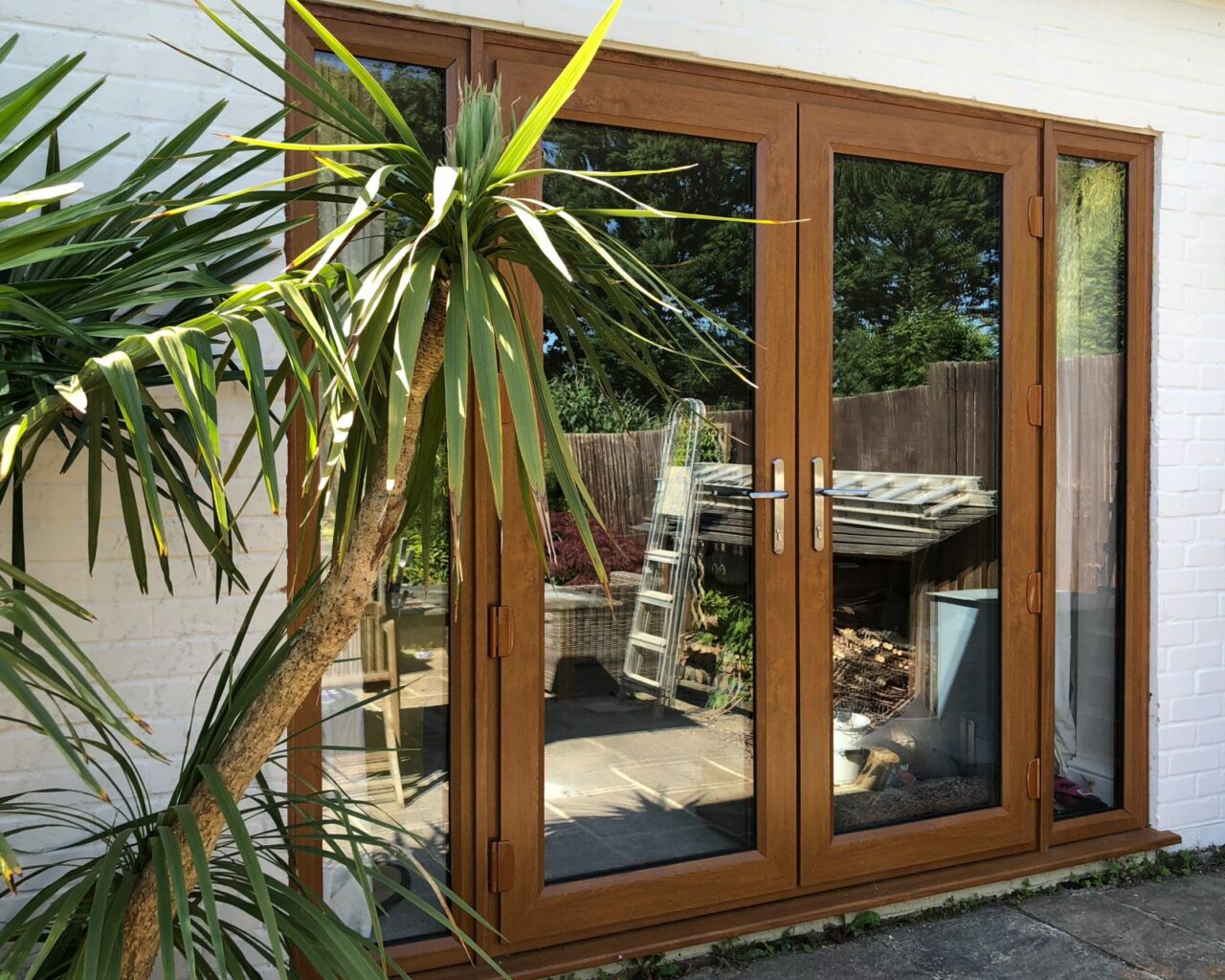 Uncompromising Security
Our Timber French Doors are constructed with durable materials and enhanced with state-of-the-art security features to provide maximum safety and peace of mind.
Security features include:
PAS24 accreditation
Multipoint locking mechanisms
A cloaking feature that conceals the lock for additional security
'Secured by Design' certification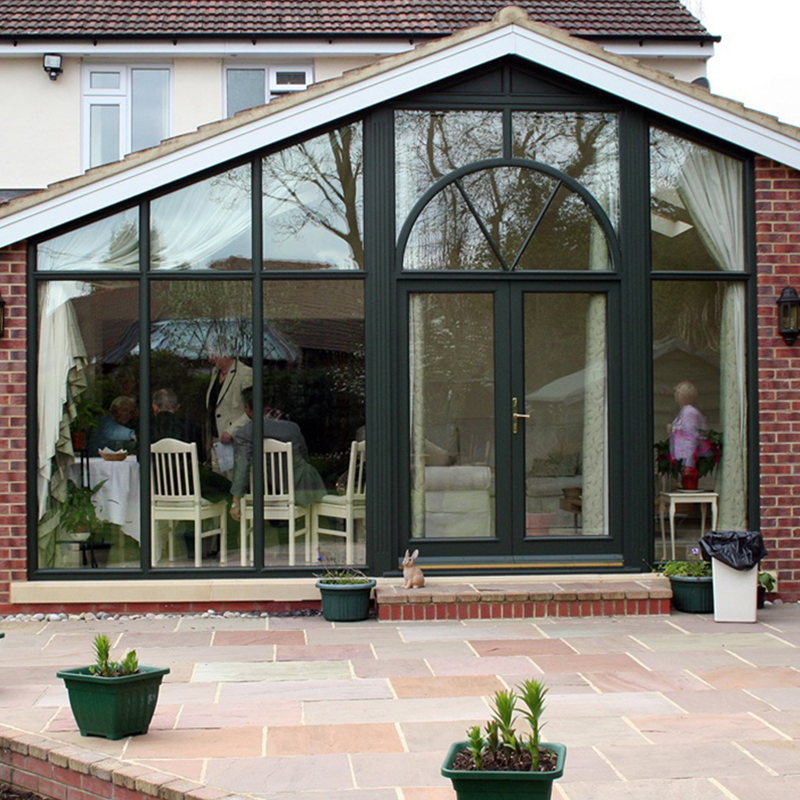 Features of Our Timber French Doors
1.
Superior Performance
Our Timber French Doors offer exceptional U-Values, water tightness, air permeability, and wind resistance, meeting and exceeding the PAS24 standards. A low threshold option is also available for improved accessibility.
2.
Custom Design
Our Timber French Doors come in single and double door configurations, with a comprehensive range of glazing, panel, and hardware options. You can opt for traditional finishes like Georgian bars, stained and leaded glass, or modern options like bold-coloured frames and contemporary handles.
3.
Excellent Insulation
Our Timber French Doors feature a 20mm argon-filled gap, Low-E glass, a warm edge spacer bar, multi-chambered profiles, and double draught-resistant seals, providing excellent thermal insulation and superior comfort.
4.
Variety of Finishes
Our Timber French Doors are available in a variety of finishes to suit your home's style. Choose from a range of natural timber finishes, or opt for a painted finish in a wide variety of standard and RAL colours.
Choose Sheerwater Glass for Your Timber French Doors
With our commitment to quality, customer service, and industry expertise, Sheerwater Glass is the ideal choice for Timber French Doors in Surrey and beyond. Whether you're updating a heritage property or finishing a contemporary build, our Timber French Doors offer a classic aesthetic combined with modern performance. Experience the perfect blend of style, functionality, and security that our Timber French Doors can bring to your home.

Get A Quote
One of our team would be happy to have a chat with you about your requirements, answer any unanswered questions and measure up at a time that suits you to provide you a free, no obligation quote.
Get A Quote

Our customers say
View more reviews on Checkatrade

Areas we cover
Sheerwater Glass provides window installation and repairs throughout Surrey and the surrounding areas of our Woking showroom. If you're interested in our services, we encourage you to check if we serve customers in your area by simply typing in your postcode.
If you check and find that we don't serve customers in your area, in some cases, we may be able to help. Please call us to find out more.