Aluminium Sliding Doors
Amazing aluminium sliding patio doors that enhance any Surrey home
Beautifully styled and smoothly operated
Making full use of aluminium's naturally stylish appearance, we're proud to offer a selection of Sheerline aluminium patio doors. They are an excellent way to update the look of your home whilst enjoying crystal clear views of your outside space. Plus, in addition to enjoying uninhibited garden views, the large glass area ensures that plenty of light can easily find its way into your home to brighten it up and give you the feeling of more space. We have three different types to of aluminium sliding door, although our Glide sliding doors are our most popular.
As they slide to one side to open and not inwards or outwards, those who find themselves limited for space might find a set of them is especially useful. Choose from either in-line sliding patio doors or lift and slide door variants, depending on your requirements. When the handle of lift & slide patio doors is lifted 180°, the door is raised onto the rollers. This allows you to easily slide them to one side and secure them in place, when in the desired position.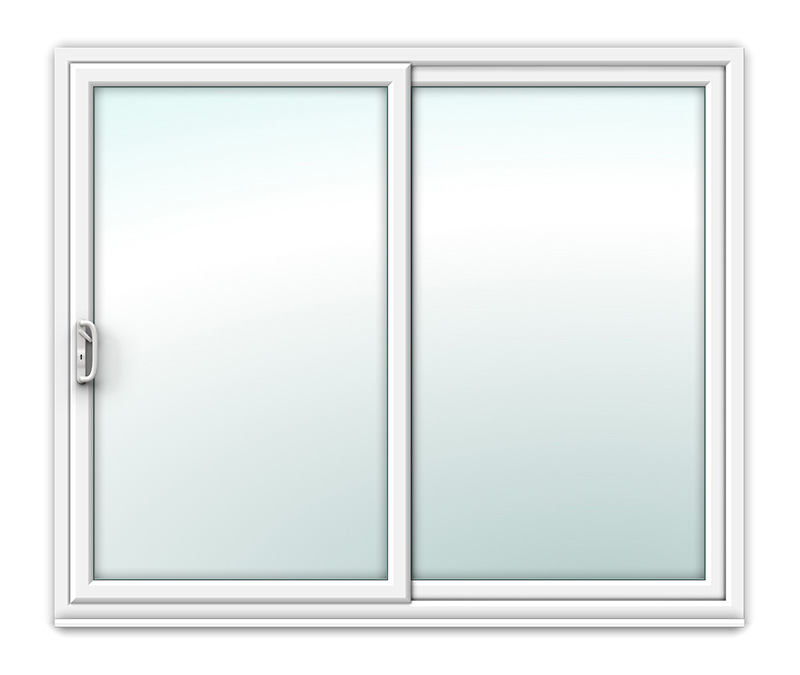 Benefits of our Aluminium Sliding Doors

Ultra-Durable
Aluminium has one of the best strength-to-weight ratios of any material. It also has an anti-corrosive layer so it is incredibly resistant to rusting. Therefore, our Sheerline aluminium sliding patio doors will maintain their rigidity, keeping your home fully weatherproof for years to come.

Energy Efficient
Making full use of polyamide thermal technology, they're certain to make your home warmer in the winter and cooler in the summer. By making your home more thermally efficient, you can live in a more sustainable way. Plus, this means there's a good chance that your energy bills will be reduced.

Highly Customisable
With a variety of colours to choose from, smooth and textured finishes, we make it easy for you to personalise their look so it reflects your unique personality. We also offer a dual colour option so you can dramatically alter their appearance.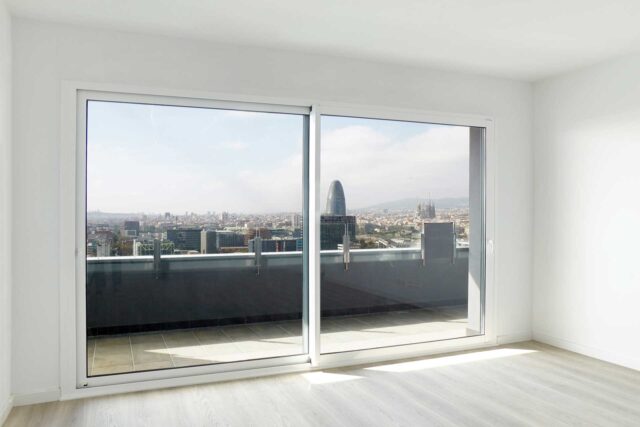 Finely Crafted Aluminium Design
Thanks to their sumptuously slender aluminium frames and large glass areas, our aluminium sliding doors are the epitome of contemporary design and add considerable value to your home's visual appeal.
They're even capable of keeping up to 39dB of noise out of your home in certain configurations. If outside noise is a problem for you, it won't be any longer after being fitted with a set of our Glide aluminium patio doors!
Security Features
To ensure your home doesn't suddenly become an attractive prospect to potential intruders, aluminium sliding doors make use of an impressive selection of security features. When opting for a set, you can always feel safe and secure in your home thanks to:
PAS 24:2012 accreditation for security
Anti-jacking technology
Anti-lift blocks
Hook latches
Multipoint locking
Toughened glass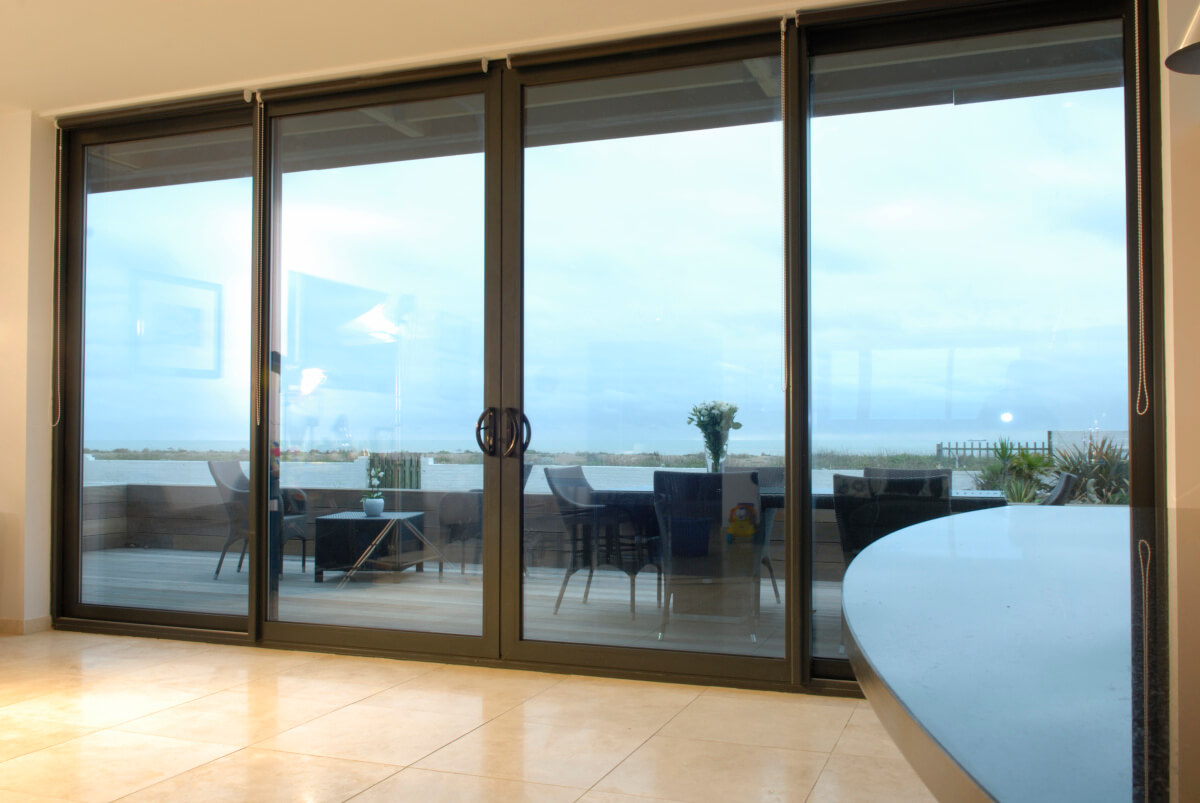 Technical Information
1.
Energy Efficiency
Equipped with extended polyamide thermal breaks, they can attain U-values as low as 1.5 W/m2k. They are also fitted with high-performance gaskets, so the doors provide a perfect seal from the weather. This ensures no draughts can get in and it's difficult for heat to get out. They are then fitted with energy efficient double or triple glazing, maximising their thermal performance.
2.
Customisation
Along with a wide selection of finishes that can be applied as a single or dual colour, there's a range of handles and accessories to choose from. They also come in either inline sliding or lift and slide variations, with between 2 – 6 panels, and in a variety of configurations. We can also recess the threshold into the floor level for easier access
3.
Profile
With sightlines of just 42mm, you can take in panoramic views of the outside and maximum light entry to your home is assured. Panel sizes are available in a maximum height of 2600m and we can install sliding doors to fit apertures that are very large.
4.
Operation
Smoothly transition between areas of the home thanks to stainless rollers that are designed to last. You can also choose from either double or triple track options, depending on your requirements. As the doors are fitted with anti-lifting blocks, no matter what you decide, they'll remain securely attached to their tracks.

Get A Quote
One of our team would be happy to have a chat with you about your requirements, answer any unanswered questions and measure up at a time that suits you to provide you a free, no obligation quote.
Get A Quote

Our customers say
View more reviews on Checkatrade

Areas we cover
Sheerwater Glass provides window installation and repairs throughout Surrey and the surrounding areas of our Woking showroom. If you're interested in our services, we encourage you to check if we serve customers in your area by simply typing in your postcode.
If you check and find that we don't serve customers in your area, in some cases, we may be able to help. Please call us to find out more.