uPVC French Doors
Top-rated Provider of uPVC French Doors in Surrey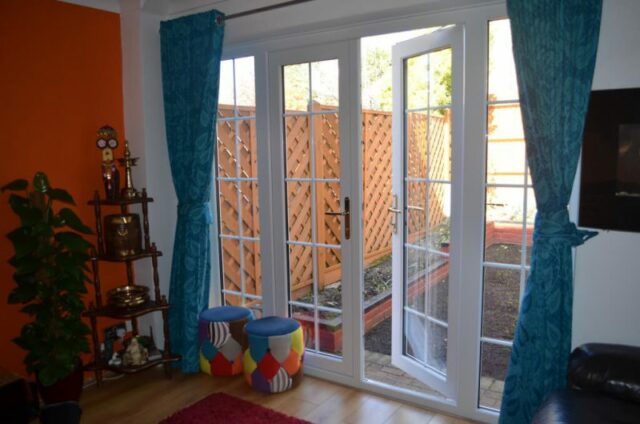 Transform your Surrey home with our elegant and durable uPVC French Doors!
As a respected supplier in Surrey and beyond, we take pride in our extensive range of French doors. Our uPVC option offers a durable and cost-effective solution that effortlessly connects your home's interior with the outside world. Suitable for a variety of spaces, including entrances, conservatories, patios, porches, summerhouses, and garden offices, they bring a fresh, light-filled look to any setting.
Boasting over 50 years in the industry, we guarantee unmatched customer satisfaction and exceptional after-sale services, ensuring every purchase is a delight.
Why Choose Our uPVC French Doors?

Energy Efficiency
Our uPVC French Doors are crafted to offer excellent thermal insulation. The design ensures the warmth stays inside during winter, and the heat stays out in summer, promoting energy efficiency and helping lower your heating or cooling bills.

Utilisation of Advanced Technology
Incorporating the latest in door technology, our uPVC French Doors provide practicality alongside aesthetic appeal. Their exceptional thermal efficiency ensures comfort, while the advanced design lends a sophisticated touch to your home.

Tailored Design
Our expert team is at your disposal to design and install uPVC French Doors that suit your style and needs. Choose from a vast array of colours, finishes, and styles to create a unique look for your home, be it a traditional or modern architectural style.
Our Assurance - A 10 Year Guarantee!
We stand by the quality of our services, and that includes providing made-to-measure fitting for our uPVC French Doors. We ensure every product we install offers peak performance for years to come, which is why we provide a 10-year guarantee on all our products!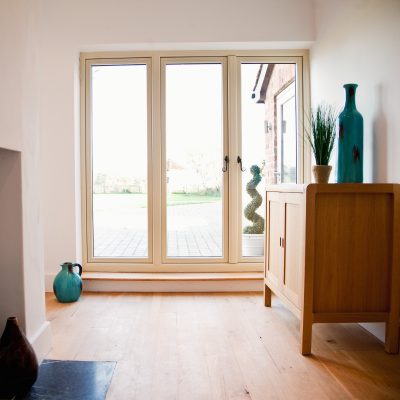 Prioritising Your Security
Our uPVC French Doors are not just about looks and efficiency; they are built with sturdy materials and fortified with innovative security features.
Our security enhancements include:
PAS24 accreditation, a testament to their strength.
Multipoint locking mechanisms for reinforced safety.
A cloaking feature that conceals the locks, preventing access to locking points.
'Secured by Design' certification, a police preferred specification.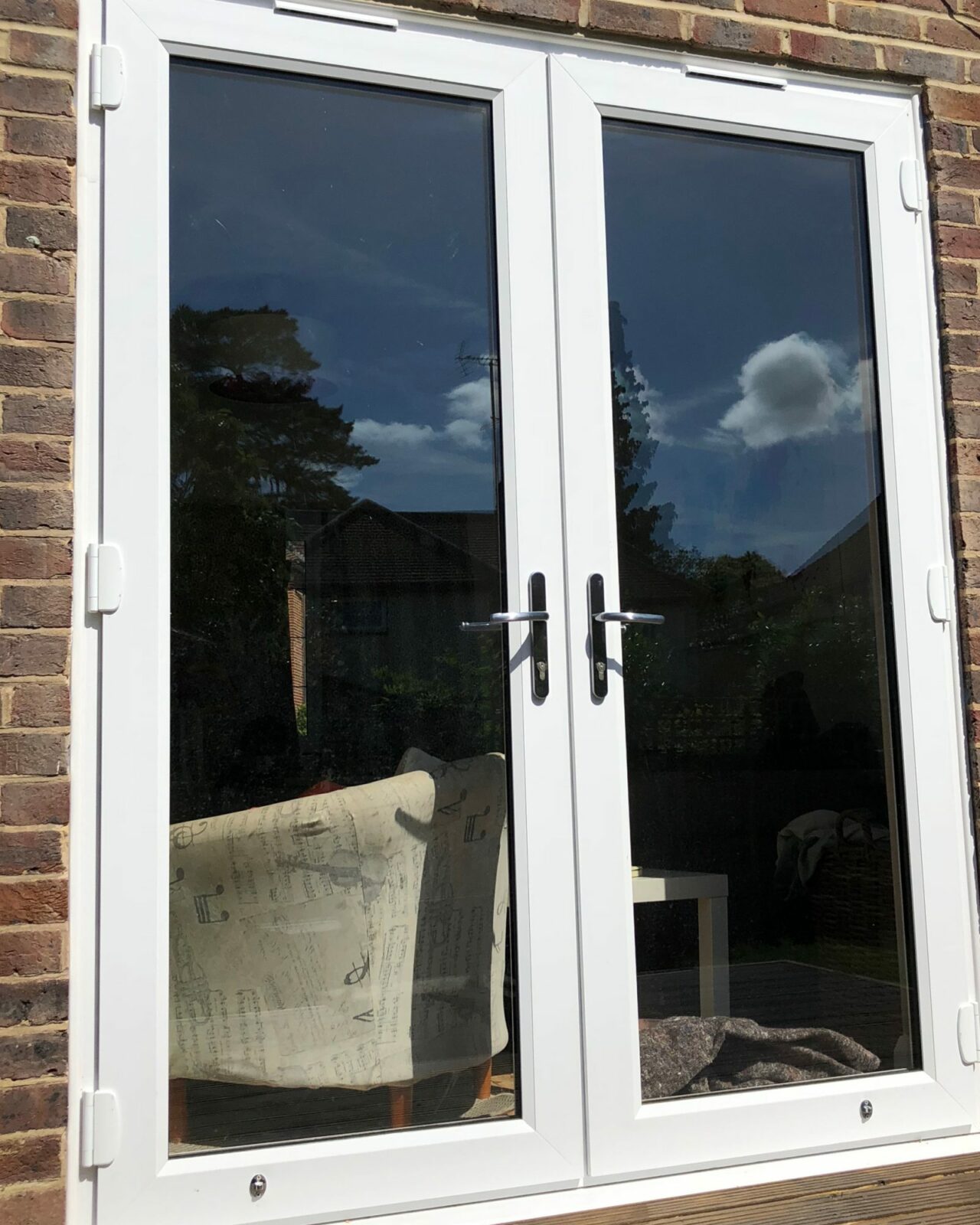 Noteworthy Features of Our uPVC French Doors
1.
Exceptional Performance
Our uPVC French Doors offer excellent U-Values, ensuring optimal thermal efficiency. Their water tightness, air permeability, and wind resistance meet and exceed PAS24 standards. Plus, we offer a low threshold option for improved accessibility.
2.
Personalised Design
We offer our uPVC French Doors in double door configurations, allowing you to maximise for your space. We also provide a complete range of glazing, panel, and hardware options. You can customise further with Georgian bars, stained or leaded glass, bold-coloured frames, and modern handles.
3.
Excellent Insulation
uPVC French Doors are fitted with a 20mm argon-filled gap, Low-E glass, a warm edge spacer bar, multi-chambered profiles, and double draught-resistant seals. These features work together to provide superior thermal insulation, keeping your home comfortable in all weathers.
4.
Variety of Finishing Options
Our uPVC French Doors are available in single or dual colour options, providing a broad palette for you to match your home's style. The finishes include polyester powder coating for a durable, easy-to-maintain surface, and anodised finishes for a sleek, metallic look. We offer our French doors in a range of standard and RAL colours, allowing you to choose the perfect colour scheme for your home.
Choose Sheerwater Glass for Your uPVC French Doors
With our commitment to quality, customer service, and expertise in the industry, Sheerwater Glass is your ideal choice for uPVC French Doors in Surrey and beyond. Whether you're modernising a traditional property or completing a contemporary home, our bespoke uPVC French Doors provide an appealing and practical solution. Experience the blend of style, function, and security that our uPVC French Doors can bring to your home.

Get A Quote
One of our team would be happy to have a chat with you about your requirements, answer any unanswered questions and measure up at a time that suits you to provide you a free, no obligation quote.
Get A Quote

Our customers say
"Used the Sheerwater team to replace a couple of Velux windows in our converted loft. Really first class experience, great communication throughout, super professional and the installation was the best we've had in terms of fit and finish and (lack of) damage to surrounding areas. Will use again!"Tim Loake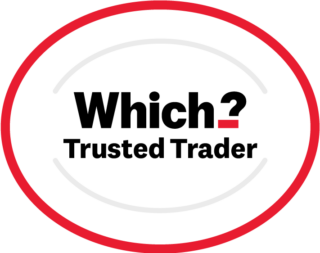 View more reviews on Which?

Areas we cover
Sheerwater Glass provides window installation and repairs throughout Surrey and the surrounding areas of our Woking showroom. If you're interested in our services, we encourage you to check if we serve customers in your area by simply typing in your postcode.
If you check and find that we don't serve customers in your area, in some cases, we may be able to help. Please call us to find out more.